PHS Cheer Sign Ups: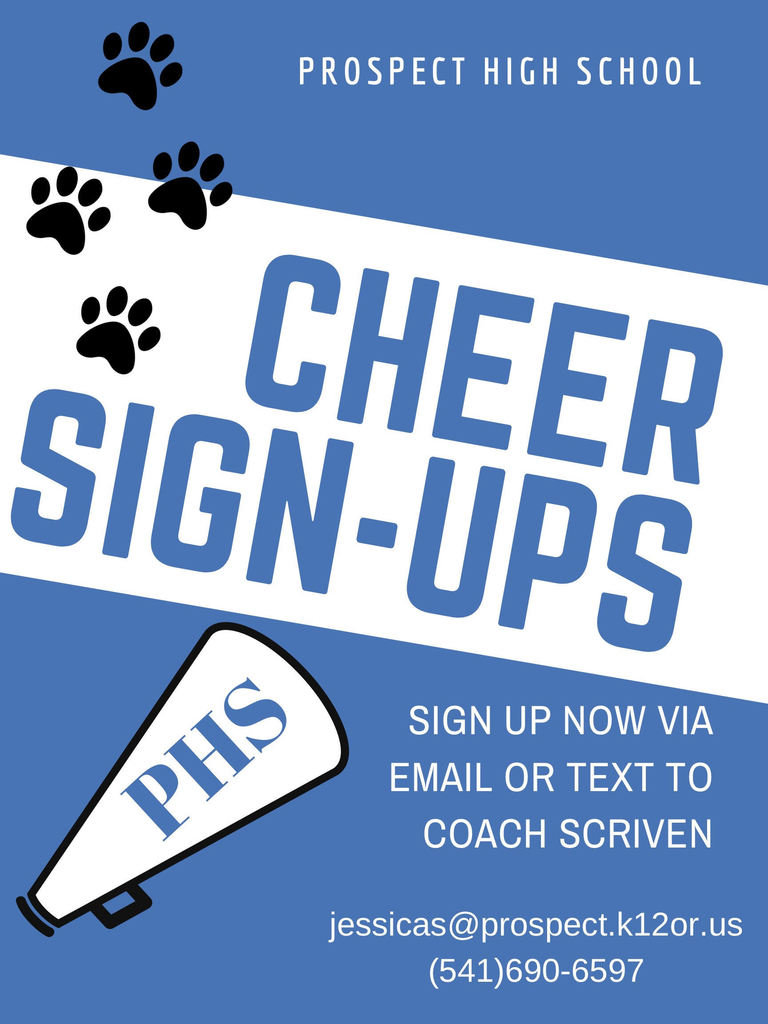 Jog-a-thon T-shirts For Sale: Blue, size youth small, $10 each. Purchase in the school office. Limited supply.

Greetings Prospect Charter School Families, The jog-a-thon is tomorrow at 2pm on the football field for grades kindergarten through 3rd. Students will need a water bottle, running shoes, and their pledge sheets. There will also be a concession stand selling snacks and drinks. Thank you for your continued support.








Our middle school track team will not be attending their meet today at Illinois Valley due to weather.


Thank you to those of you who participated in our recent Elementary Reading Curriculum Survey. Your input is valued. Some of you indicated that you would be interested in participating in the selection process on May 20 at Prospect School. If you are in fact interested, please call the school office at 541-560-3653. Thank you for your continued support.



Attention Parents: We will no longer be accepting forms to opt out of state testing, the deadline has passed.