Friday is Senior Night in the gym! JV at 4pm, varsity at 5:30pm, senior recognition between games. GO COUGARS!


Next week is Spirit Week in the high school! Friday, 2/10, the boys basketball teams play against Central Christian, boys jv at 4pm, boys varsity at 5:30pm. Senior athletes will be recognized between the games. GO COUGARS!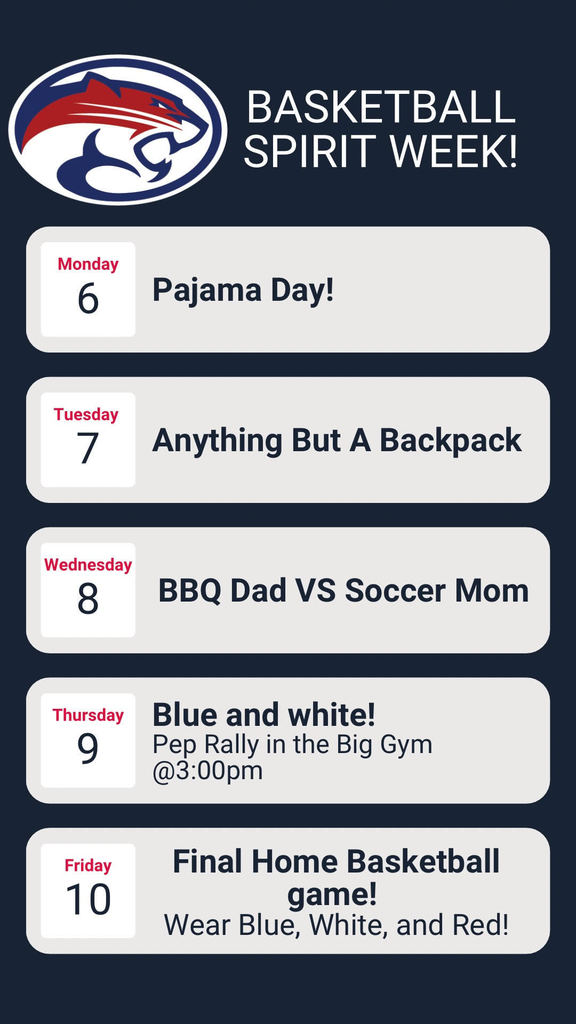 Join us Saturday, 2/4 at 1:30 P.M., for high school boys varsity basketball vs. Oakridge and a special cheer camp performance. Wear black!

Tonight's basketball games against Bonanza will have a Hawaiian theme...games start at 5:30pm. GO COUGARS!



Unfortunately the remainder of the high school girls basketball season is canceled due to injury. This has created several changes in the high school boys basketball season. Please use this link for the most up to date schedule
https://www.osaa.org/teams/47487

REVISED Announcement: We will be releasing all students at 3pm due to weather. All afterschool activities are canceled.

SAVE THE DATE! Prospect School is hosting Casa Amiga's Taco Truck on Feb. 2 at 5:30pm. There will be tacos, student entertainment, and a presentation regarding plans for school improvement. Students and their families, school staff, and community members are all encouraged to attend!

The high school girls basketball game is cancelled tomorrow, Jan. 14. Boys JV play 2 quarters only starting at 1230pm, followed by boys varsity at 130. See you in the gym!


Wear camo to the games this weekend, Saturday, 1/14, 2 quarters of boys jv beginning at 1230pm, followed by girls varsity at 130pm, and boys varsity at 3pm.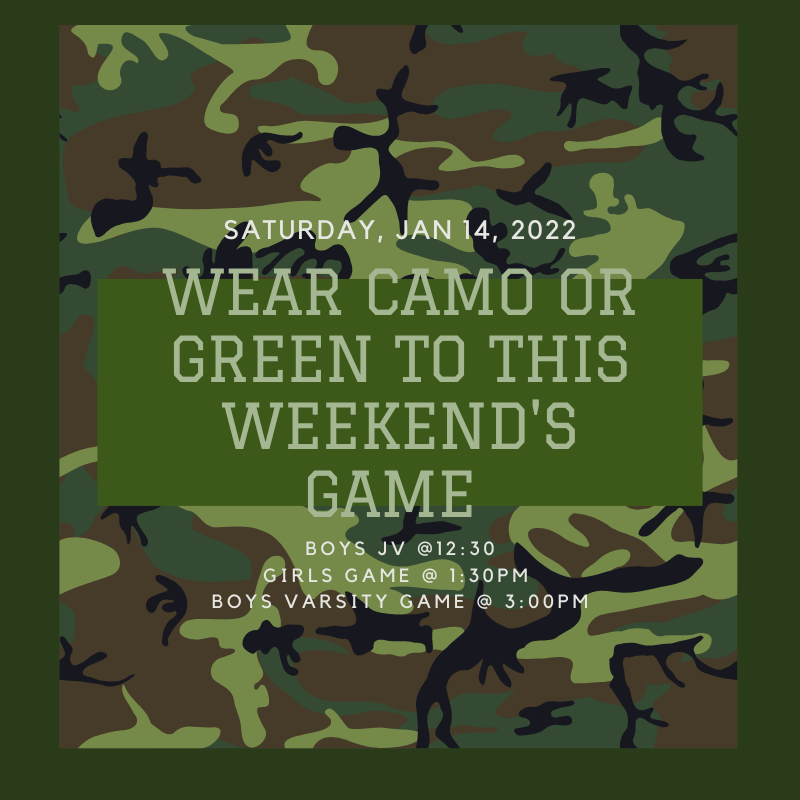 Come support the Cougar basketball teams this Wednesday, 1/11, girls varsity at 430pm, boys varsity at 6pm. Wear white!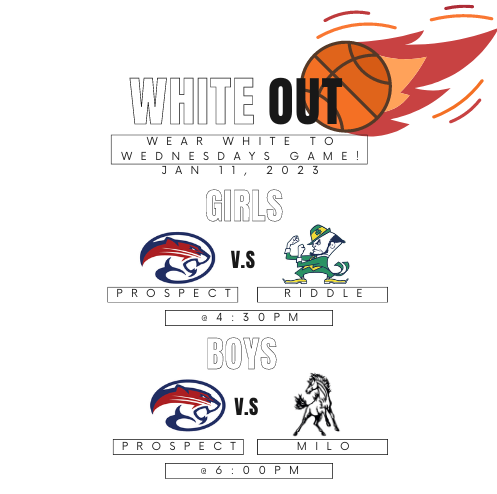 Dear Parents, In an effort to communicate this evening we are sending this message to ensure to our parents that school safety is a priority in all that we do. We take student safety very seriously and are working on proactive systems that thwart safety concerns both with students and staff. Thank you and we hope you have a great weekend.

Wear neon for this Saturday's basketball games. Boys JV at 12pm, girls varsity at 1:30pm, and boys varsity at 3pm. Go Cougars!